"It's only after you've stepped outside your comfort zone that you begin to change, grow, and transform."

Roy T. Bennett
We've come so far, haven't we? And we thank God for that. In 2017 I wrote about the things I learned from the previous year, 2016. And a few months down the line, I wrote again about the 19 lessons I learned from being 19. It's been 3 years + now and going back to read about my teenage lessons makes me laugh. I was a smart kid indeed.
I'm currently 22 and below are the 22 lessons I've learned from being 22.
Record and document as much as you can: If someone makes an 'official' promise to you verbally, take note of it either by writing it down or following it up via an email and reminding them of what was discussed. If you would like, draft a document that states the date and details of a task, and ensure both parties acknowledge and sign it, as a form of proof. Asides from legalities and official matters, take a lot of pictures and record all the times you traveled, made new memories, etc. It's so exciting returning to your memories to reminisce on the years past, and perhaps how you've also grown.
Speak to someone you trust about how you feel: Things in life will hurt you, I know. I trust God so I speak to him about things I don't understand and things I'm trying to pull through. At times he also places people in your life to speak to and advise you, but it isn't everyone you must open to. So I pray you have the spirit of discernment at all times to know who to speak with about the things that burden you. Learn to get help.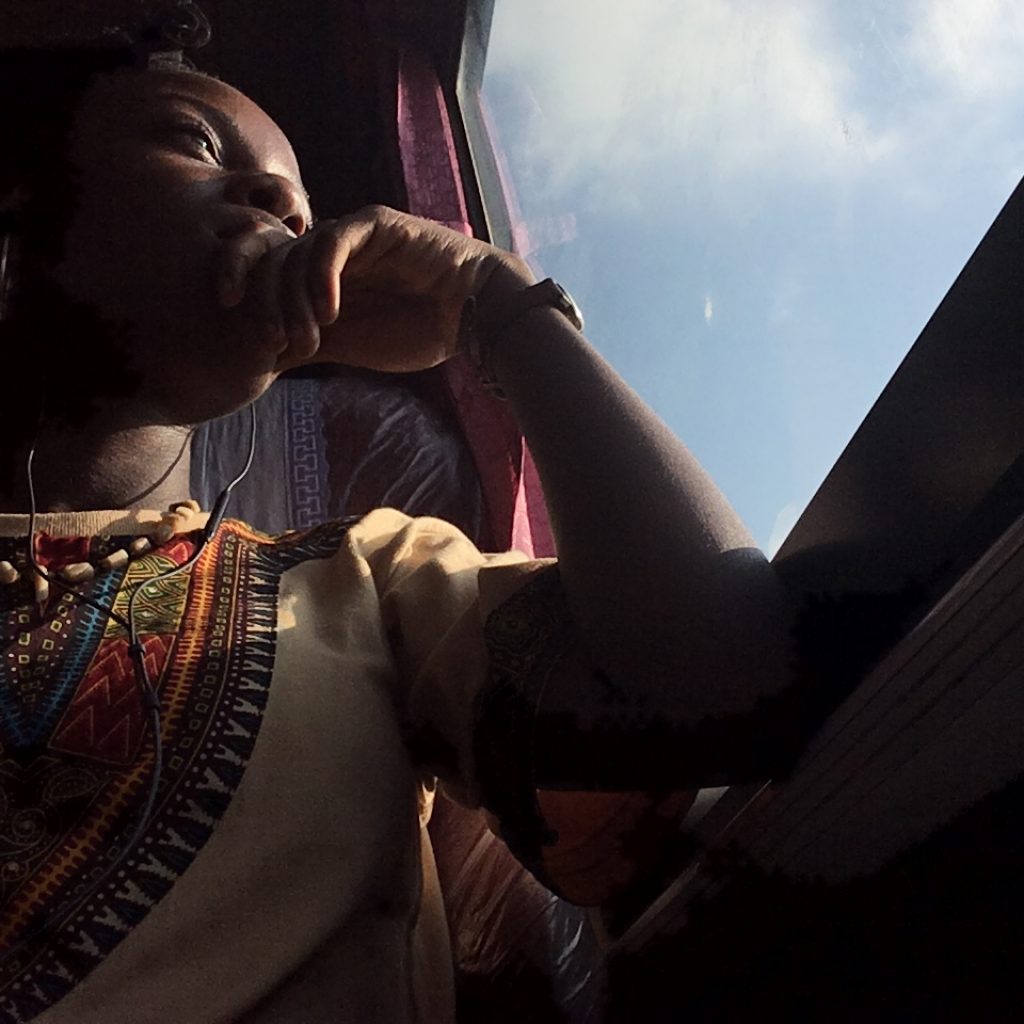 Don't doom-scroll through social media: According to Wikipedia, "doomscrolling (also known as doomsurfing) is the act of consuming a large quantity of negative online news at once." During the #EndSars protest, I was upset about so much that I couldn't concentrate on my regular tasks. There was so much I was questioning about Nigeria; the situation on ground, our history, the killings – I was angry at so much that I had to turn down speaking engagements. Mass Media, especially Digital Media has so much power to raise awareness and I was grateful that a lot was being brought to light. But sometimes, all the bad news coming at you becomes increasingly overwhelming to keep consuming and one has to stop doom-scrolling.
Shoot your shot(s): Rapid growth comes from trying and experimenting on things and situations. After speaking at the Social Enterprise World Forum in Addis Ababa 2019, I wanted to connect with another high-profile speaker but I wasn't sure if they would agree to chat with me. So I shot them an email anyway, and they agreed to meet up with me the next morning for a short chat! I was excited I gave it a try. In my final year, I had applied for a content production role with an agency and after going through the final interview with hopes that I would get in, I didn't. Boy, it hurt! Because honestly, I had already dreamt of how I would spend my first pay. Later on and after my final degree exams, I saw that Salzburg Global Seminar was taking applications for graduate communication interns in Austria. With only 2 days or thereabout left to apply, I quickly researched more about the role, the organization, who I was going to be working for/with, prepared my CV and cover letter then submitted my application. Long story short, I'm glad I didn't give up! Indeed, you miss 100% of the shots you don't take and yes I became a Salzburg Global Intern.
Read books, then practicalize what you read: "Don't just say you have read books. Show that through them you have learned to think better, to be a more … reflective person. Books are the training weights of the mind. They are very helpful, but it would be a bad mistake to suppose that one has made progress simply by having internalized their contents." ― Epictetus
Fam! Did you know that Domino's Pizza and Shawarma taste really good?: Omo! Sometimes you just have to allow yourself to relax and be taken kiarrof! I'm really tempted to say "problems no dey finish." But like I affirm to my friend Chizzy, "Blessings no dey follow finish too!" Take it easy and take care of your well-being.
Go on adventures! Travel!: I've been blessed to be in so many amazing places, on local, national, international stages and meeting rooms I could only have dreamed of being and I'm so grateful for these! When I was about 12, 13, or 14, I wondered what it would feel like discussing with people from other countries. I guess I finally found out. And should I mention that I was totally a shy kid with low confidence and esteem? Oh I couldn't stand in front of my classroom to speak, talk less of a crowd. They say your friends can make or mar you, and I'm grateful for the circle around me, people who supported, encouraged, and mentored me to think far, and go on adventures even though they were scary. I've slept overnight at a cold bus park, a closed airport, Hiltons, a school where mosquitoes constantly bit us and feasted on our blood, a camping tent in a forest, a beautiful ranch house atop a mountain, etc. These were all experiences that broadened my mind.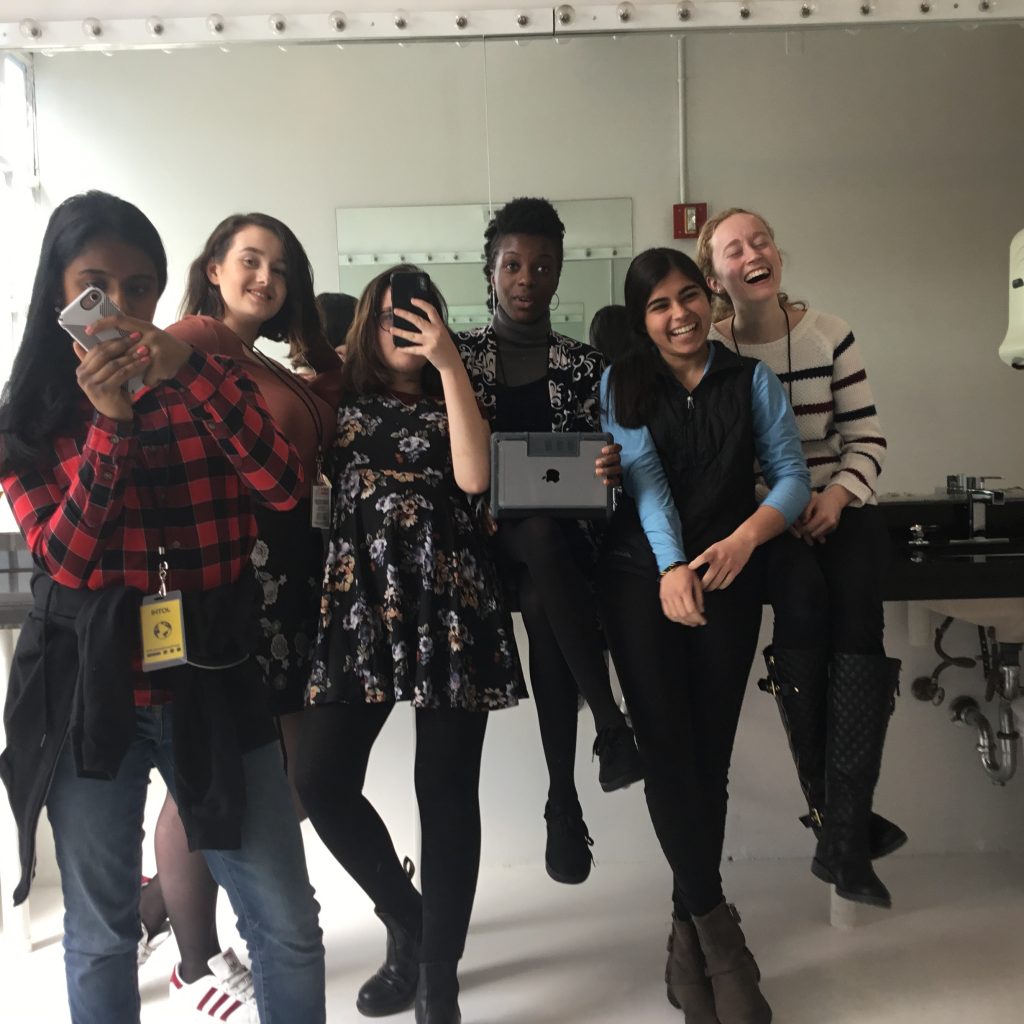 Friends can make or mar you: Don't just hang around the best 5 people in your life, stand next to the best. Better still, be the best one that others want to stand next to. We've got to give value back to people as much as we expect them to give us value too.
It hurts to lose really good friends: I lost some really good friends in 2020, and it hurt me. Is that a lesson? Maybe bracing up and letting go are the lessons.
Negotiate for it, your confidence might come after the negotiation. Still negotiate for it: You're good enough for a raise if you believe you are; for better equity, for a better deal and/or whatever it is you want to negotiate for. In 2020 after hearing so much about Sheryl Sandberg's book, Lean In, my very good friends from Salzburg Global, Oscar Tollast and Nanda, finally convinced me to read the extended version of Lean In for recent graduates and I'm grateful I did. It has a chapter or so dedicated to the art of negotiating offers and it's just great! I used the steps to also try and negotiate my way through a deal. I was scared fam! I thought I wouldn't get what I was negotiating for or be seen as ungrateful, but I eventually got what I negotiated for. In honesty I was busy imagining dragons and soldiers in my head, whereas it was none of that. The confidence might come after the negotiation or before it. Either way, learn to negotiate.
It's never too early to learn to build and manage wealth: "Your money flies away before you know it, just like an eagle suddenly taking off." Proverbs 23:5. Learning to properly build, invest and manage your finances is a fine skill to build. Some of the helpful books I have read are as follows: The Dynamic Laws of Prosperity by Kathrine Ponder, The Richest Man in Babylon by George S. Clason, The Prosperity Paradox: How Innovation Can Lift Nations Out of Poverty by Clayton Christensen, Efosa Ojomo and Karen Dillon; You Were Born Rich by Bob Proctor, The Richest Man Who Ever Lived: King Solomon's Secrets to Success, Wealth, and Happiness by Steven Scott; You Your Money & God by Tony Aleogena, The Parable of the Dollar by Sam Adeyemi. Have you also tried to track your spending? Create an excel sheet and track ALL your spendings; ask for your receipts from stores after using your ATM Card, print your bank statement at the end of every month and track those spendings. Or you can use a mobile application to easily keep track.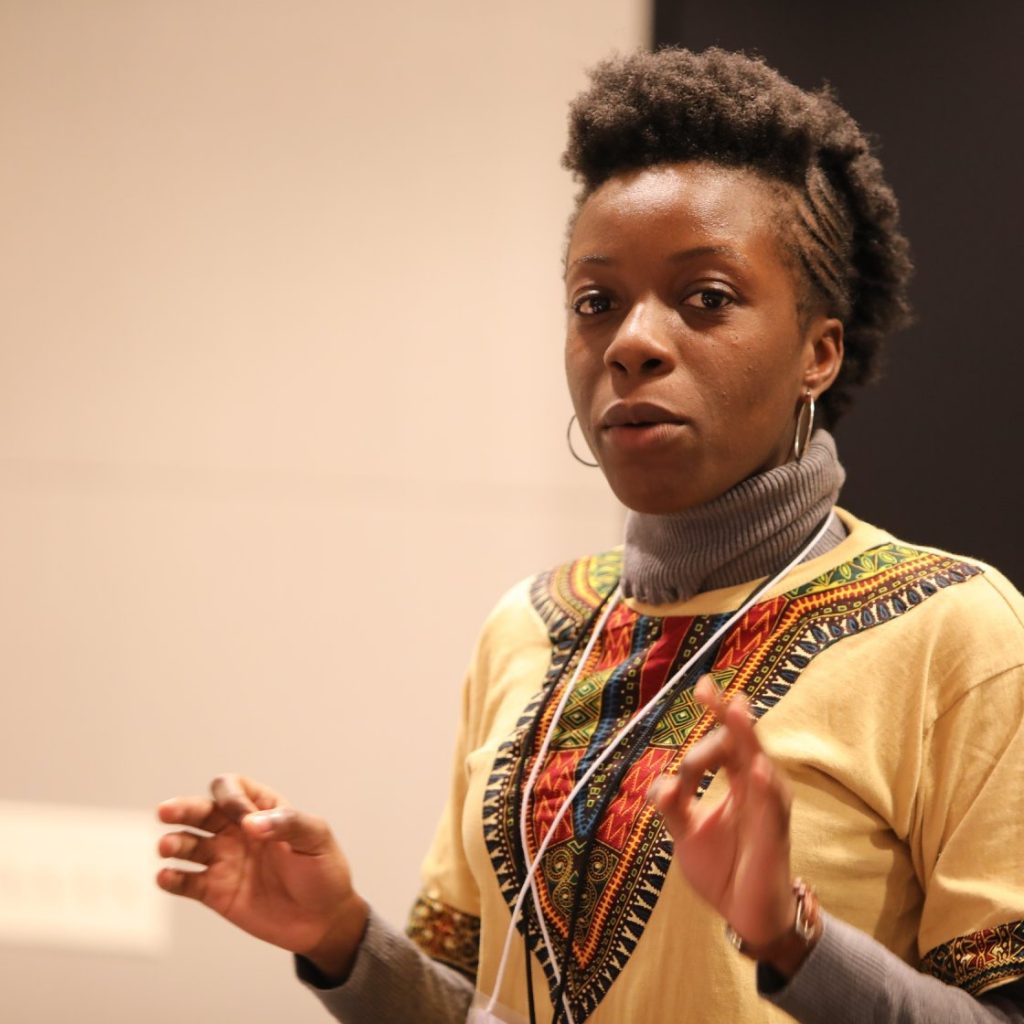 Speak over yourself: "Sometimes you have to encourage yourself. Sometimes you have to speak victory during the test. And no matter how you feel speak the word and you will be healed, speak over yourself, encourage yourself in the Lord. Sometimes you have to speak over yourself, the pressure is all around but God is [a] present help. The enemy created walls but remember giants, they do fall. No matter how you feel, speak over yourself, encourage yourself in the Lord."
– Song Title: "Encourage Yourself" by Donald Lawrence & The Tri-City Singers
People are watching you: I've been in situations where people said to me that they noticed or saw me do xyz months or perhaps years ago. And when it was time to do abc, they thought of me and for such people and opportunities, I'm most grateful. I know you'll find such people and helpers in your life and so, in whatever you do, no matter how little or big, no matter who you think isn't watching, try to do things with grace and excellence.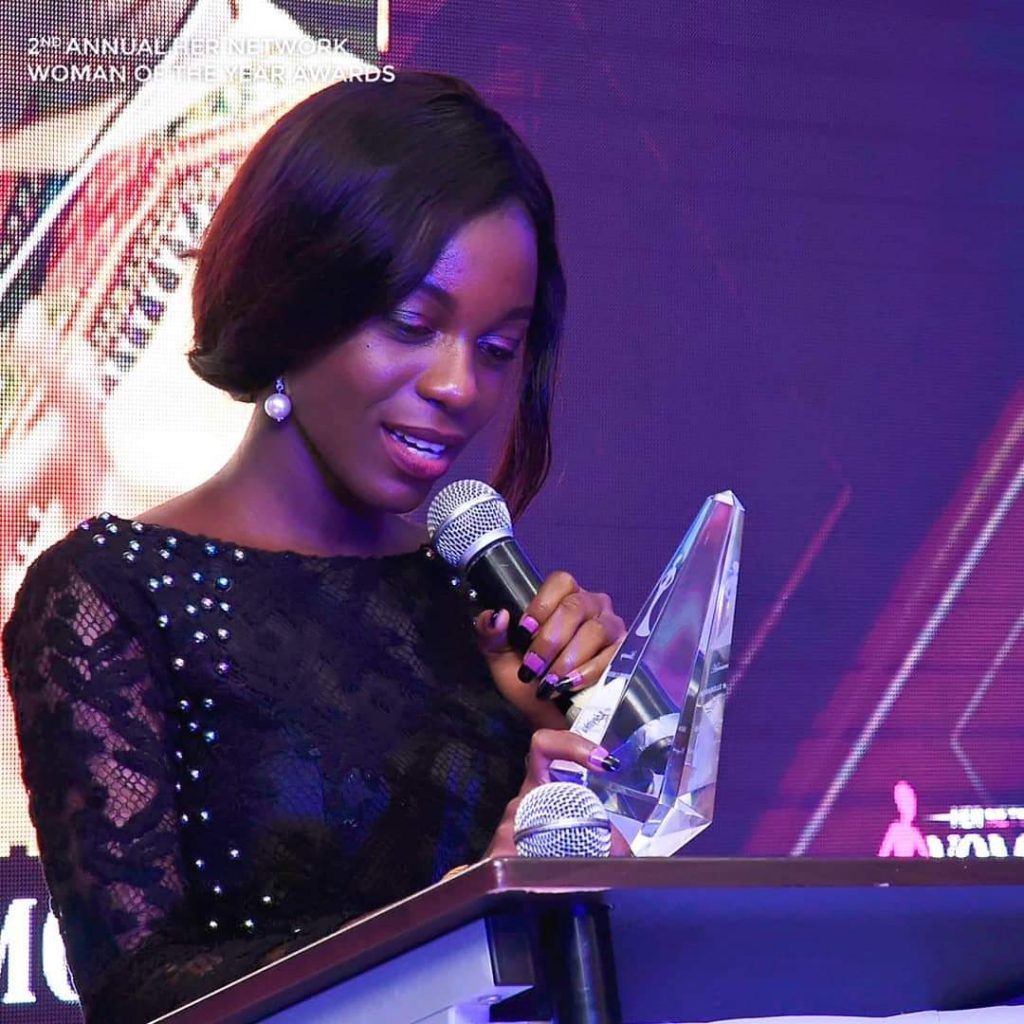 Being good to people is good: Years ago while I was serving at FECA (Federation of Colleges Ex-Students Christian Association), I was usually broke and I had little to no money to buy personal items. Most of my money went straight into running our Publicity & Publications Department which I was co-leading with my co-leader and somehow, God kept providing for us. Our money always went into creating and printing weekly bulletins and I recall one time where a Zonal Coordinator at the time tore up our bulletins as we didn't include a certain announcement in it. It took a lot of time, creativity, money, borrowing of a laptop and effort preparing the bulletins every week, especially as we didn't have much money back then, and we always gave it our very best. I have been over that for years, but as I recall that scenario, I understand that I was hurt by his actions.
Social Media can push you to envy what shouldn't be envied: Social Media is Social Media. A powerful tool for influencing people and amplifying things. I take my Instagram profile as my online, pictorial portfolio – oh well, and maybe my Insta Stories for sharing funny memes – and that's what it is. Not everything that glitters on social media is gold. You have no idea what others went through, good or unnecessarily bad to get what they have and show on social media. You're allowed to admire positive things about folks, but stay away from the green lane called envy. It's fine to study what people do so you don't have to reinvent the wheel, but stay away from envy. It's just bad blood and negative energy.
Draw nigh to God and He will draw nigh to you.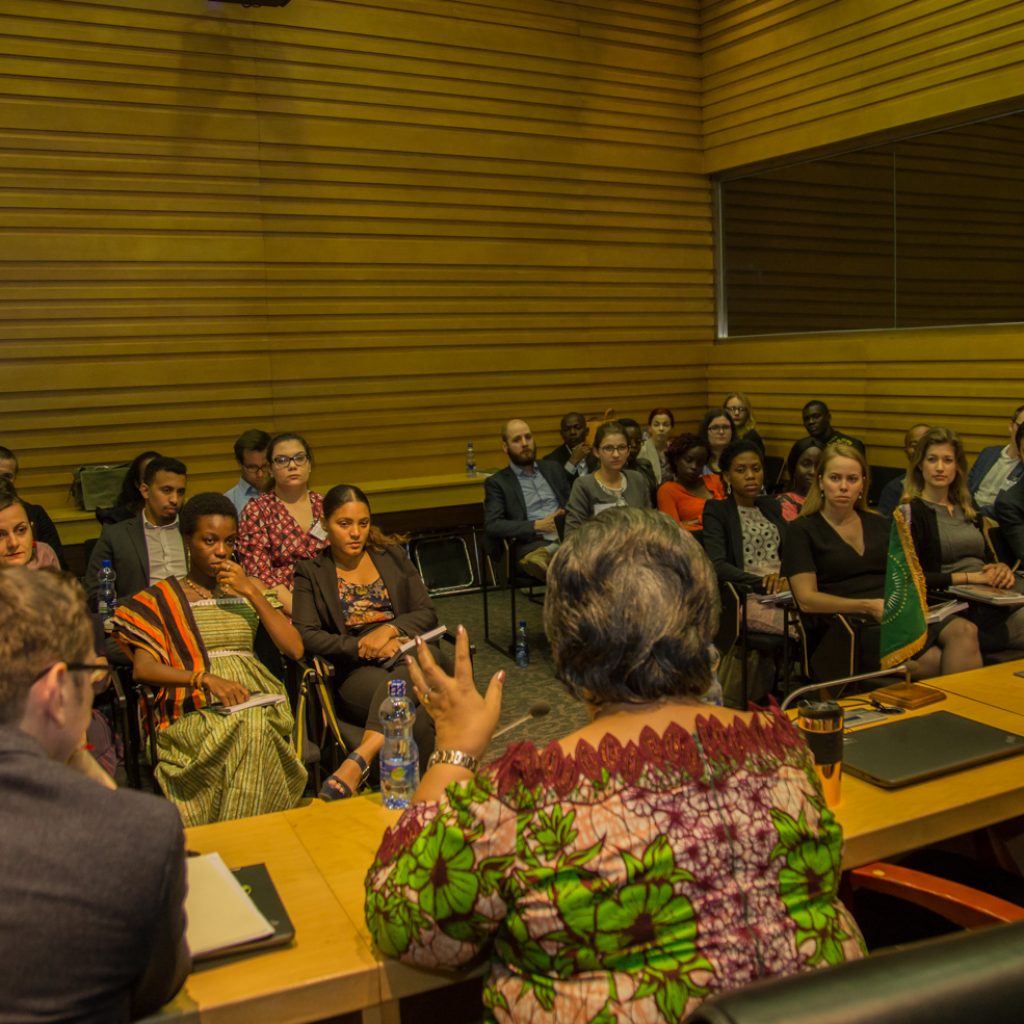 Learn to speak in public and hold conversations with people from different regions and with different backgrounds: The best way to do this is by doing it. This is where learning to listen comes into play. I have a friend, Anthony, who used to tell me so much about programming, building software, etc. Trust me, I had no idea and little imaginary concept of all he was telling me about. But we spoke about these things for hours and I found myself wrapped up in his conversations. Anthony is a smart guy and I loved listening to him; I learned so much from him. I've had random but interesting conversations with new people at the airport about medicine, farming, and other topics. I have learned to listen so I can learn from and understand people, not just to respond. And with these kinds of people, I love saying "oh I don't know what this is! Tell me more about it please," and it's genuinely my curiosity speaking.
You're worth it: What if I'm not good enough? What if I fail? Why should I bother to do that? I have had to deal with imposter syndrome and it annoys me. It annoys me that I'm not confident enough to do a certain thing. Like confidence where are you when I need you the most? Haba! I read something recently and it says "Base your faith on the word — not on your feelings." Smith Wigglesworth, the great English apostle of faith, said, "I am not moved by what I feel. I am not moved by what I see. I am moved only by what I believe. I cannot understand God by feelings. I understand God by what the Word says about Him…" And as for me, I have decided to thrive over such imposter situations by believing in all the promises and affirmations the Bible says about me, not in my feelings.
Please don't live on assumptions: This is a current lesson I have to constantly remind myself of. Having difficult conversations is difficult, but it's better to keep your pride aside and ask questions or seek clarity on situations. I once had an Interview with a major TV network in Lagos. The presenter told me about it but I mixed up the dates by 1 month and I never called to clarify the date and other things. One day, while I was still in Calabar, in a shuttle bus moving between classes. I got a call from the presenter in Lagos and she asked where I was, I believe. But I was lost because I was in the southernmost part of Nigeria and she was in the far west of the country! I didn't know that THAT was supposed to be our interview day. No we never rescheduled, and after that I knew I had to always ask for clarification on things.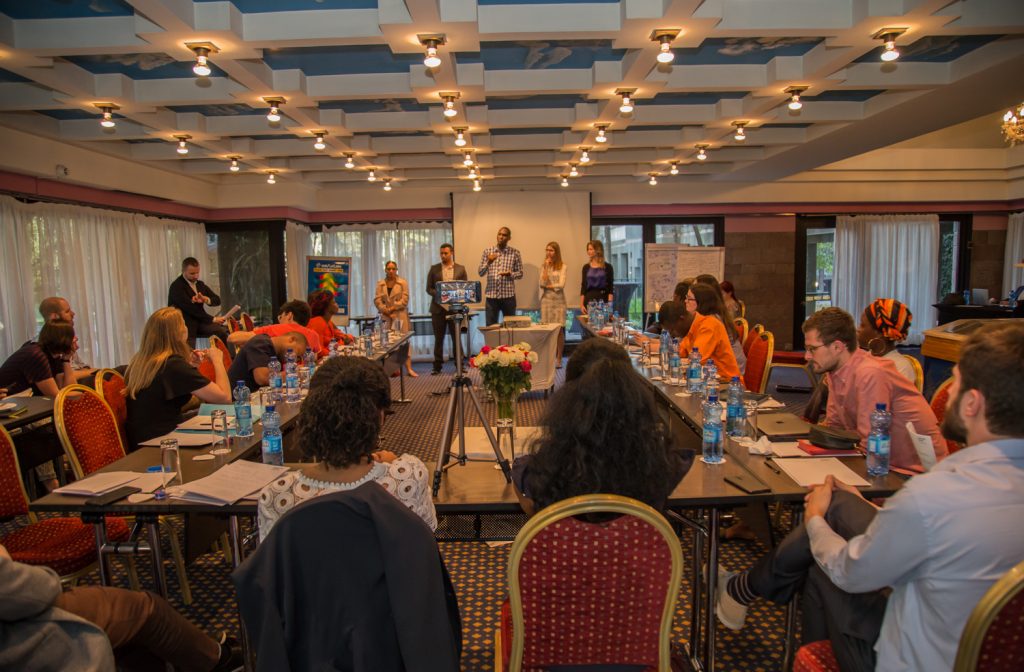 Your time is important, honor and value other people's time and effort too: This particular lesson is one that I have internalized. However, a friend of mine, Temi Popoola says it better. Read her words below:
"Before you ask an entrepreneur for a free (pro bono) service, please read this.

(a). Be prepared to receive an unfavourable response in good faith – consider that many people have reached out for similar favours and the entrepreneur can't oblige everyone or else his/her business will become unprofitable. A negative response shouldn't affect your self esteem or perception about the person.

(b). Value the person's work: Approach an entrepreneur for pro bono service with an attitude that says, 'I value your work. You deserve every dollar you charge and I would pay if I could afford it.'

(c). Communicate in a courteous and professional manner: Let your message reflect your intentions.

(d). Offer a barter: E.g., a startup that can't afford to pay cash for services can offer equity. Apart from money, what can you offer the entrepreneur?

(e). Offer an honorarium: When you can't afford the value of the entrepreneur's service in cash or kind, consider some compensation for his/her time and resources. E.g., if you can't afford to pay a person's virtual speaking fees, you could offer a reasonable amount for internet subscription.

(f). If you get positive feedback, show appreciation and refer paying clients."

By Temi Popoola
Put your thoughts and ideas to paper: Because if you don't record your ideas, chances are that you could forget them within a moment. I have journaled a lot of my hopes, goals and aspirations in the past. They looked so lofty and grande back then, but as I look at them now, I am in awe how God gave me all that strength and how they were all achieved.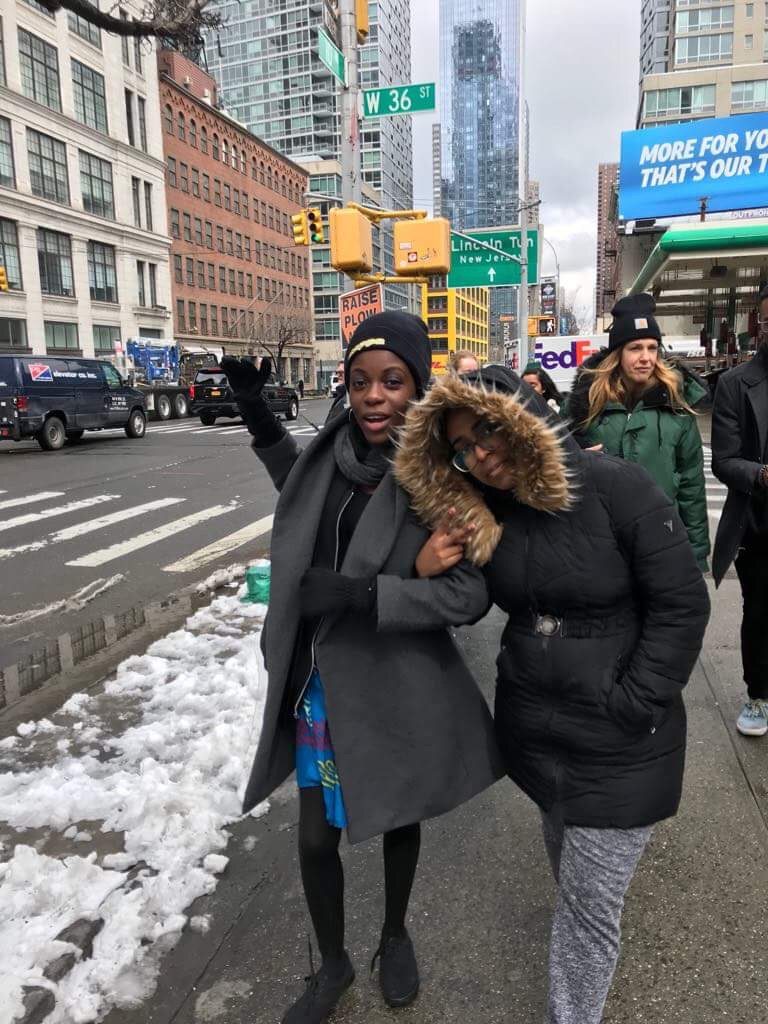 When travelling to another country, travel with a universal adapter and check the weather forecast: It hurts to be in a distant land and not be able to charge your devices because your charger head doesn't fit into the sockets. It's even worse when you're poorly dressed for the weather or event you're meant to attend! So always find out as much as you can about a new place you'll be travelling to. Like, ask questions about where you'll sleep, find out how you can move around, about the currency, culture and the food too.
BONUS: When applying for scholarships and other opportunities, read up as much as you can about the program as well as the organization(s) funding that opportunity. Make sure you're eligible (some organizations can be flexible and considerate but others have strict eligibility criteria). Don't be afraid to email the organization's contact person and get 100% clarification on the questions you have. Reach out to past alums only and if necessary (make sure you respect their time) and ask specific questions to gain some insider perspective. And if you don't get a response from them simply remember people are busy. You can easily find past fellows and alums on LinkedIn. Don't copy and paste motivational letters you found online, be genuine about yours. I like to tell people to not just tell, but show: try to share some impact numbers and results in your application. Check for typographical errors and don't be scared to apply for things. Indeed, you miss 100% of the shots you don't take.
---
Written by Mirabelle Morah! Let's connect with each other on Instagram, LinkedIn, Facebook, Twitter, and www.mirabellemorah.com. We also created a new magazine to remind young Nigerian and African changemakers that we are not alone in our change-making journeys. Click here to download Z'axis Magazine today.